Ik maak dingen. Ik schrijf, ik teken en fotografeer en ik speel met bewegend beeld. Blindeman.com biedt een selectie uit mijn werk.
Heb je een nieuwe website nodig, of wil je zien wat voor websites ik maak, dan kun je kijken op blindemanwebsites.com
Verder blog ik graag, elke dag, en houd ik bij wat ik leer op het gebied van website development op Today I Learned
Binnen de samenwerking Blindschelders & Raadsman maak ik korte poëtische filmpjes en als docent ben ik betrokken bij MK24.
Mijn verhaal 'De Glazen regenboog' is verschenen in de bundel 'Heksen, trollen en magische bollen' van Uitgeverij Gottmar.
–Naomi Blindeman
Nieuwst: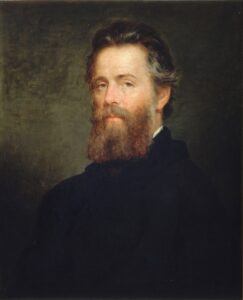 I've just re-read my notes on Billy Budd and they're so good I can see why I liked the book so much: the quotes I lifted from it, the language Melville uses, and the way he himself seems to fall in love with his character, Billy Budd.
It's a short little book and it was difficult for me to read because it is so dense and poetic, but also archaic. I read four pages or so a day, and on at least two occasions I understood so little of what I read that the next day I had to re-read those pages, and usually that did actually help.
Part of why I liked it is that I love innocence very much, and Melville seems to love it even more. Billy Budd is, of course, very much about innocence. In fact Melville doesn't seem to shut up about it.
...
Lees verder
Website bijgewerkt op 19 november 2023.